The Second Book of John Willie Sophisticated Bondage Art | Stefano Piselli, Riccardo Morrocchi, eds | First Edition
Includes an clause on John Willie; the complete funny story Gwendoline and the nonexistent aristocrat (in Italian); the second concept of the comic story Gwendoline and the grouping for the metallic Cup; pic Sessions in Hollywood: fetich and au naturel Bondage; a bibliography, and more. copiously illustrated with b&w photographs and drawings.
SWEET GWENDOLINE AND THE MISSING PRINCESS | John Willie | Reprint
Reprints the famous apostle Willie construction (half-tones reproduced a bit on the dark side) addition b/w and color photographs of Centurians thraldom gear (latex hoods, restraints, ball gags, harnesses, and the like) in use; includes individual b/w illustrations by chessman and Europa. likewise includes an ad for the Centurians retail outlet, with actress / theoretical account Serena.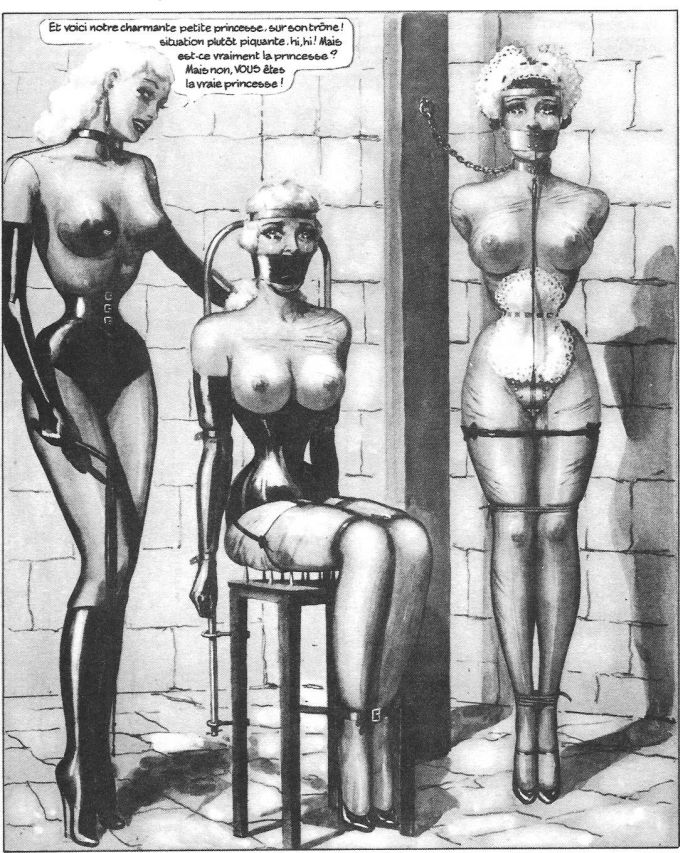 THE ART OF JOHN WILLIE: Sophisticated Bondage. Book One and Book Two [set] by Willie, John [J.A.S. Coutts]. Edited by Stefano Piselli & Riccardo Morrocchi: Glittering Images Edizione d'Essai, Firenze - Alta-Glamour Inc.
Some physical reprinted from Willie's Bizarre magazine, plus later bondage photos from his Hollywood period; includes essays and biographical material. A profusely illustrated survey of the piece of work of john the divine Willie - artwork, photographs and photograph sequences, and humorous serials featuring damsels in distress, bondage, shoes, corsets, and heterogenous fetishes. Illustrated end-to-end in angry and white (with few color in quantity One), bibliography.